A PFD remains one of the mandatory safety equipment to have. The vest must be worn at all times and at each exit in order to play its role as well as possible. However, you must adapt your vest according to its use. There are different types of vests, shapes and materials for different uses.
The different types of PFDs
There are different types of vests, including the buoyancy aid vest. In Europe, all vests comply with CE standards. The CE standards are divided into 4 categories:
– ISO Standard 12402-5 – 50 N buoyancy: use in protected waters where emergency services are nearby. Guarantees buoyancy only to a conscious person.
– ISO Standard 12402-4 – 100 N buoyancy: for protected and inland waters. Does not guarantee turning on the back of an unconscious person wearing heavy clothing.
– ISO Standard 12402-3 – 150 N buoyancy: for all waters. Guarantees turning on the back of an unconscious person except in rare cases, for example because of heavy and cumbersome work clothes.
  – ISO Standard 12402-2 – 275 N buoyancy: for high seas and extreme conditions. Guarantees the turning on the back of an unconscious person even when wearing very heavy work clothes. For kayaking, the buoyancy aid vest is a mandatory feature for beginners and advanced riders alike. Wearing a lifejacket requires you to be able to swim, unlike a lifejacket that will allow you to stay out of the water even if you are unconscious.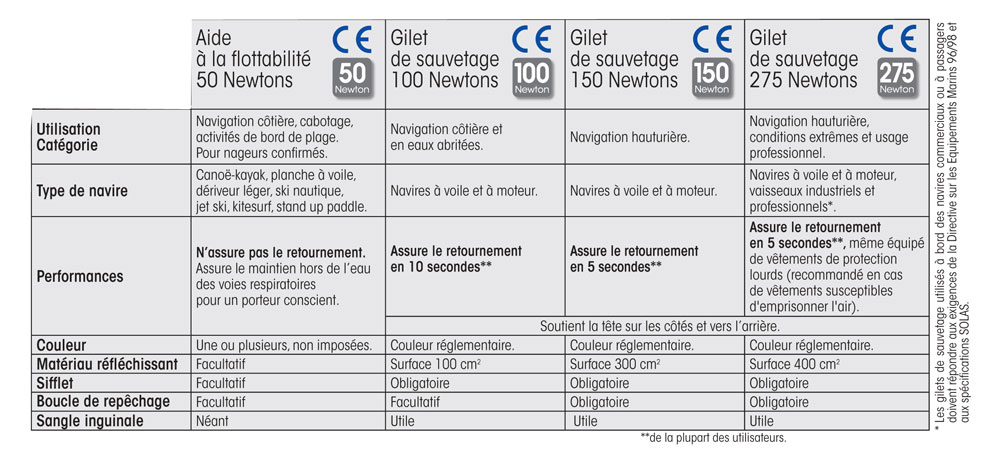 Choose your PFD according to your practice
For kayaking up to 2 miles from a shelter, I choose a buoyancy aid vest. This equipment will also be used for SUP or sailing. These vests have the advantage of providing buoyancy assistance to relieve the athlete while maintaining a very high degree of freedom of movement. Whether you are kayaking or doing any other professional or non-professional activity, it is important to have a vest adapted to the activity. The further away from the coast, the more likely it is to be an effective PFD.
· 50 N – Coastal, lake or river navigation
· 70 N – Canoeing – Kayaking – Jet skiing – water skiing – sailing school
· 100 N – Mandatory for children under 30 kg
· 150 N – Coastal and offshore navigation
· 275 N – Professional and offshore navigation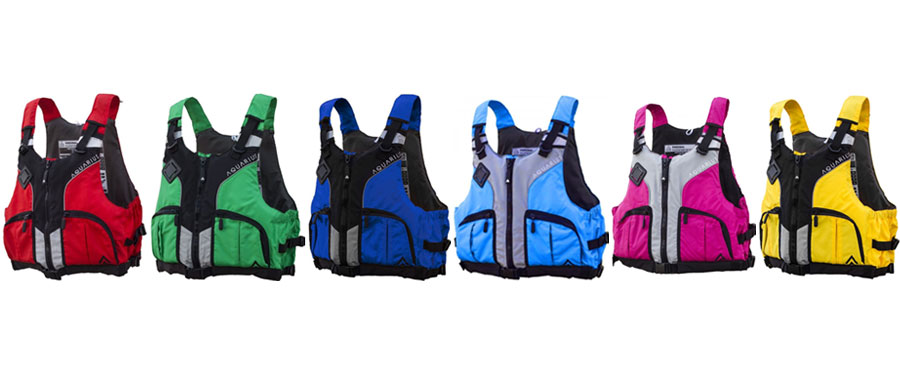 Choose your PFD for comfort
The vests offer different comfort and freedom of movement depending on the model:
– The plastron type vests: they are easy to put on and offer great freedom of movement on the arms.
  – Vests with zippers or plastic fasteners: they are easy to wear and often have pockets to store your equipment and accessories. Be careful to check that the zipper is working properly when it gets stuck with sand or salt.
– Neoprene vests: they have a slim fit that makes them very comfortable to wear and offers total freedom of movement.