Kayaking is now one of the most popular outdoor activities in Europe. Inflatable kayaks are attracting more and more people who want to avoid transport and storage problems. But choosing your inflatable kayak is still an important step because choosing a boat that is not suitable for the desired practice can be disastrous.
Thus we will not choose a boat for its look or price (even if it remains a fact not to be neglected) but according to the activity envisaged with the kayak.
An activity: an inflatable kayak
Even if manufacturing progress now makes it possible to find fairly versatile kayaks, each boat will still have a field of activity in which it will always perform better than in other types of activity: obviously, for long-distance hikes on flat water, we will not choose at all the same type of kayak as to descend a river with a few rapids.
Generally speaking, the longer an inflatable kayak is, the faster it will move and the less it will turn. So it all depends on what you want to focus on. For example, for long distances, long walks or hikes, it is better to use a tapered sea kayak or a canoe style such as the Advanced Elements AF Expedition Elite Inflatable Kayak.
On the contrary, if you are looking for a kayak for river trips or simply to play on the beach, it is better to prefer a shorter model.
Similarly, there are boats for one person, for two, three or even four people. Therefore, it is also necessary to choose according to the number of people who sail.
For a single person it must be quite short, between 2.40m and 3.90m. For family use, for example, parents and children, the model to choose is a three- or four-seater kayak. It should be noted that the fastest kayaks are between 4 and 5 metres long. Nevertheless, there are some disadvantages such as the lack of transport facilities for launching.
We can then understand why there are so many offers on the inflatable kayak market.
How to find your way around?
The inflatable "sit on top" kayaks are the easiest to use overall. Obviously, they are the best choice if you want to go for a walk or hike by the water or in a quiet river. There are many advantages with this kind of inflatable family kayak: for example, these boats are very stable, not very suitable for turning over. Also, sit-on-top inflatable kayaks are wider, which makes them very safe. They will also be able to manoeuvre very easily, which is ideal for learning or simply for quiet outings.
Inflatable "bridged" kayaks are also recommended for longer trips. They provide better sliding performance because they are more streamlined. They are also more directional and generally hold their course better than sit-on-top vehicles. It is an optimal type of kayak for speed enthusiasts, among others, or for year-round use in places where the weather is not often mild.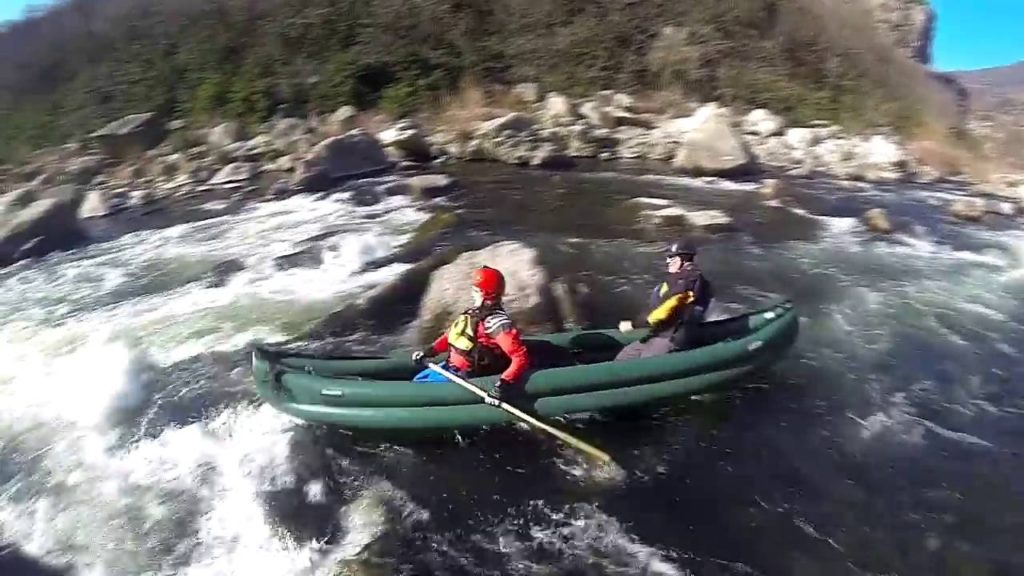 To date, 100% PVC inflatable kayaks are the closest to "beach gear". They have no protection, which makes them more vulnerable to abrasion and more generally to punctures. It is therefore necessary to book them for short excursions close to the coast. They are good boats but may not have a very long life span. Important exception: Gumotex inflatable kayaks. That is, the brand builds the material itself and each boat is individually inspected at the factory's exit. This is one of the most resistant inflatable kayaks for the general public, even compared to boats with an envelope. Indeed, the Nitrilon designed by Gumotex does not fear river crossings up to class 3. And it's sustainable!
Inflatable kayaks with nylon or polyester wraps are very common. The most famous of these boats is the Colorado from Sevylor, which has made many changes, such as the Rockside Vulcan, which is very well received by the public this year. The fabric envelope protects the bladders inside from abrasion and friction. There is "nothing" to fear even if the boat encounters some obstacles. To ensure passenger safety, this type of kayak has 3 independent compartments (rooms).
Dropstitch kayaks are the latest and best evolution in the world of inflatable kayaking to date. Full-HP kayaks (100% high pressure) are manufactured in the same way as inflatable stand-up paddles. It is true that these boats offer a high rigidity (very pleasant in the waves to avoid deformations) while remaining less heavy than a rigid kayak. The disadvantage? Rates that are not the most affordable inflatable kayaks.
Fortunately, in view of this price issue, and in order to make these high-pressure kayaks more accessible, manufacturers have launched an intermediate range, with a high-pressure bottom, with Dropstitch technology, but with classic side sails. They combine the advantage of being stiffened by the high pressure bottom but remain more affordable in price.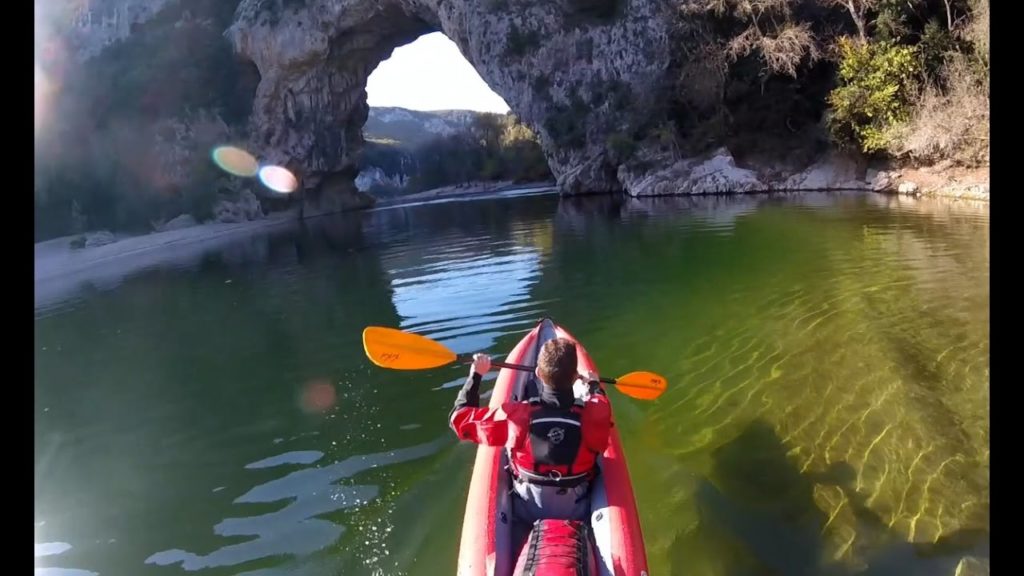 The number of kayakers on board
Even if you can sail alone in a kayak for two, the opposite is very complicated! Thus, we will more willingly choose an inflatable kayak with a capacity larger than our daily needs, rather than an undersized kayak!
| | |
| --- | --- |
| | The 1-seater inflatable kayak is the ideal toy to surf the waves like the Gumotex Twist 1 inflatable kayak, to escape alone along the shores like the Advanced Elements Advanced Advanced Frame inflatable kayak, to have fun hiking more sporty by the day or in fast hiking. |
| | The 2-seater inflatable kayak is the most popular type of sea kayak. Particularly popular with families, it allows them to share the pleasure of walking and sliding with two people. The 3 most popular models are the Hydro Force Ventura inflatable kayak, the Sevylor Yukon and the Gumotex Solar inflatable kayak. |
| | The 3-seater inflatable kayak is the ideal vehicle for families (with a child). Particularly stable, it also allows a lot of equipment to be loaded. Ideal for day trips, the Rockside Grand Voyager Supercharged inflatable kayak will be the best ally. The 3-seater Gulotex Solar Kayak will be a much more durable and resistant boat. |
| | The 3-seater inflatable kayak is the ideal vehicle for families (with a child). Particularly stable, it also allows a lot of equipment to be loaded. Ideal for day trips, the Rockside Grand Voyager Supercharged inflatable kayak will be the best ally. The 3-seater Gulotex Solar Kayak will be a much more durable and resistant boat. |