Historically, kayaking was invented for fishing and hunting by the Inuit. Quiet and ideal for observing nature, the fishing kayak allows a different approach, making previously inaccessible areas accessible. Although the fishing kayak is the founding father of kayaking, it has undergone a revival in recent years due to the emergence of new shapes of boats specifically adapted to modern fishing.
How to choose your fishing kayak
The available space
The fishing kayak must be able to accommodate the equipment necessary for the type of fishing being considered. We are not only talking about watertight compartments, storage boxes or storage areas, but above all about having space on board. This is particularly true when you are a beginner: movements are less assured, reactions of the takes can sometimes surprise and it is better to be at ease without which you can quickly find yourself in delicate situations. The same applies when fishing near the shore: having space on board limits the risk of trouble or being bothered by external factors that could hinder the smooth running of the fishery.
The type of fishing practiced
Of course, if you want to troll at sea, you won't choose the same boat as for lake trout fishing. It is therefore necessary to determine which type of fishing will be dominant to adapt your choice. At sea, we generally choose a coloured kayak, which can be spotted from a distance for safety reasons, while we will choose more sober camouflaged colours for discretion when fishing in rivers or lakes. Similarly, a kayak with a high seat will be chosen if you want to fish in calm water while you look for a lower seat, with less wind drag and more stability for sea fishing. Some types of fishing require two hands permanently dedicated to the fishing action and do not allow the paddle to be handled in addition. In these cases, we will gladly choose a kayak equipped with pedals and a rudder to be able to devote all our time to fishing.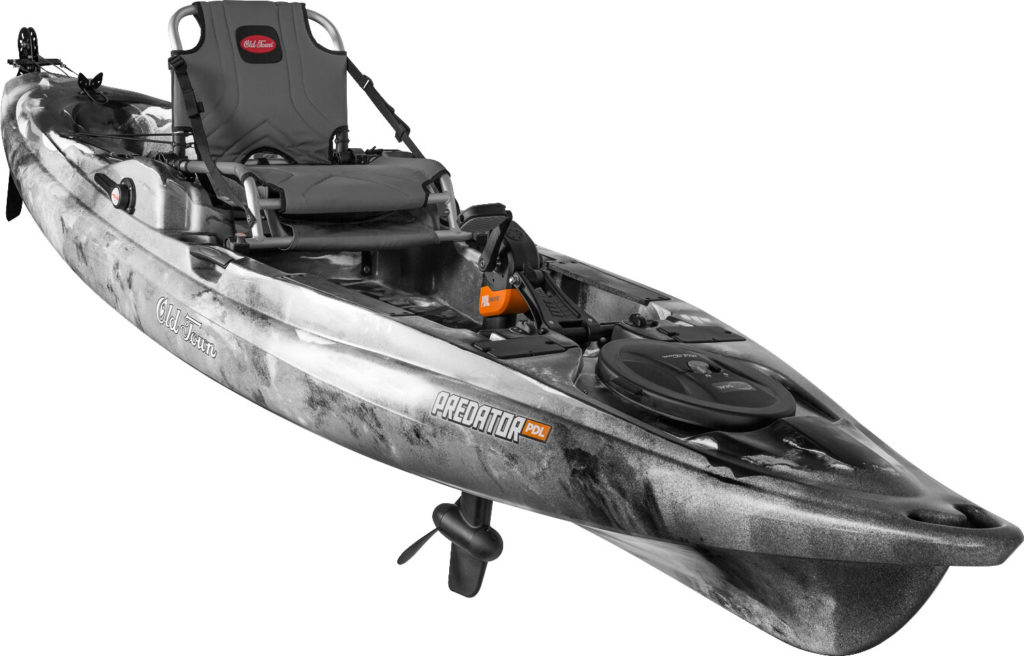 The place of practice
In the same way as the type of fishing being considered, the choice of fishing kayak must first and foremost be adapted to the place where it is used. If you fish in lakes, open waters or with few obstacles, you should choose a boat that is long enough, with a good glide, while you should choose a shorter, more manageable boat to fish along the shoreline or in areas with vegetation or rocks.
The main lines
Generally speaking, we recommend the sit on top for beginner fishermen. Many sit on top kayaks are specifically designed for fishing and offer pre-installed accessories such as cane holders, and even a depth sounder well for targeted and intense fishing. In this case, these boats are also suitable for experienced fishermen.
Decked and profiled kayaks are recommended for sea fishing, especially for very experienced fishermen. These boats are more stable and faster.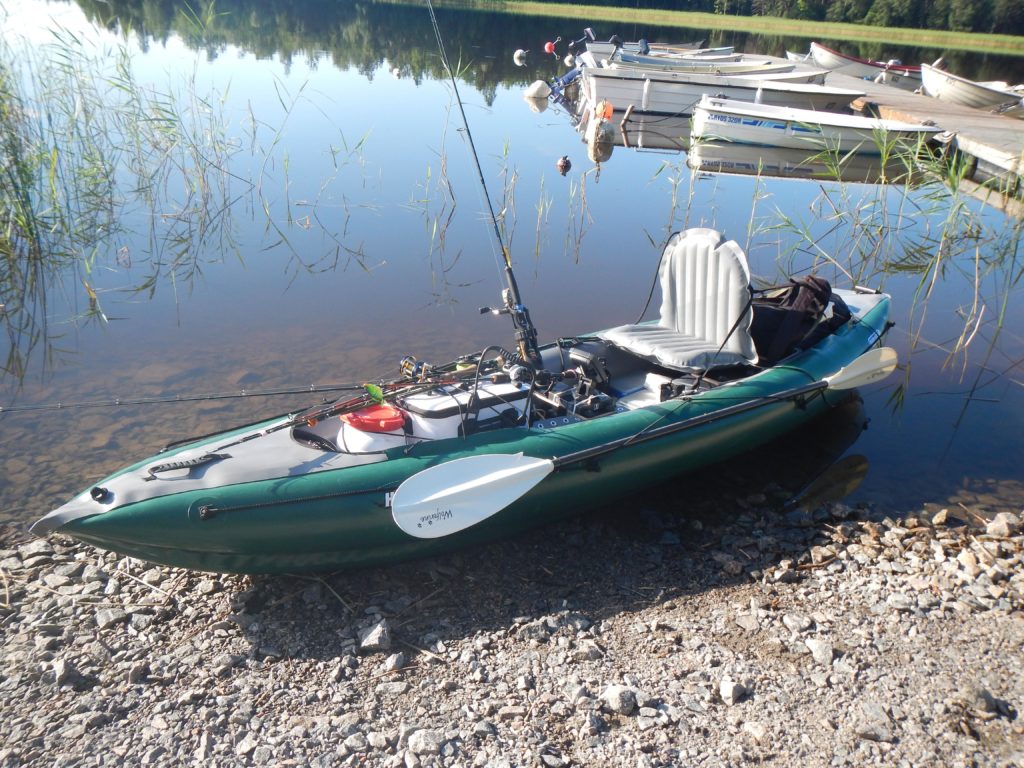 Accessories for fishing kayaks
Elements whose importance is often underestimated, the accessories that equip a fishing kayak are essential: fishing kayaks, are, for the most part, already equipped with some accessories: one or two cane holders, waterproof storage traps, a cooler (quite rare), etc. We can think of adding a depth sounder and even a small electric motor or pedals in some cases
It is generally recommended to equip yourself with one or more lightweight rods, a floating anchor or grapple, a lifejacket, etc.