Even if the kayaker's equipment is not extensive, it is important to choose carefully according to his needs. The choice of kayak clothing must be guided by the quality of the product. Indeed there are many brands that offer a whole bunch of equipment at different prices. Comfort, ergonomics and navigation conditions are important criteria to consider when making your purchase.
Top and thermal kayak clothing
To practice water activities such as kayaking, the body needs to be protected from the cold in order to keep warm. Most kayak brands offer technical clothing that protects against cold, wind and UV rays. Having technical clothing adapted to your needs allows you to fully enjoy your sessions in all seasons with the greatest comfort. It is also possible to wear thermal clothing, which acts like a second skin. These clothes form a second skin that retains the warmth of your body. They are essential to enjoy your favourite activities 100%. Their tight fit makes them comfortable and gives you a lot of freedom of movement for optimal efficiency.
Neoprene suit for kayak
Many brands offer high-quality neoprene suits. There are many models of neoprene clothing suitable for all seasons and practices. In order to make the right choice, it is necessary to determine the periods of use. For example, in summer, you should choose a thin neoprene so as not to get too hot. It is also possible to take shorts and a lycra or a long john, much more adapted to the heat. On the other hand, in winter, you should opt for a thick model that keeps you warm. It is also advisable to couple your suit with technical clothing for extra protection.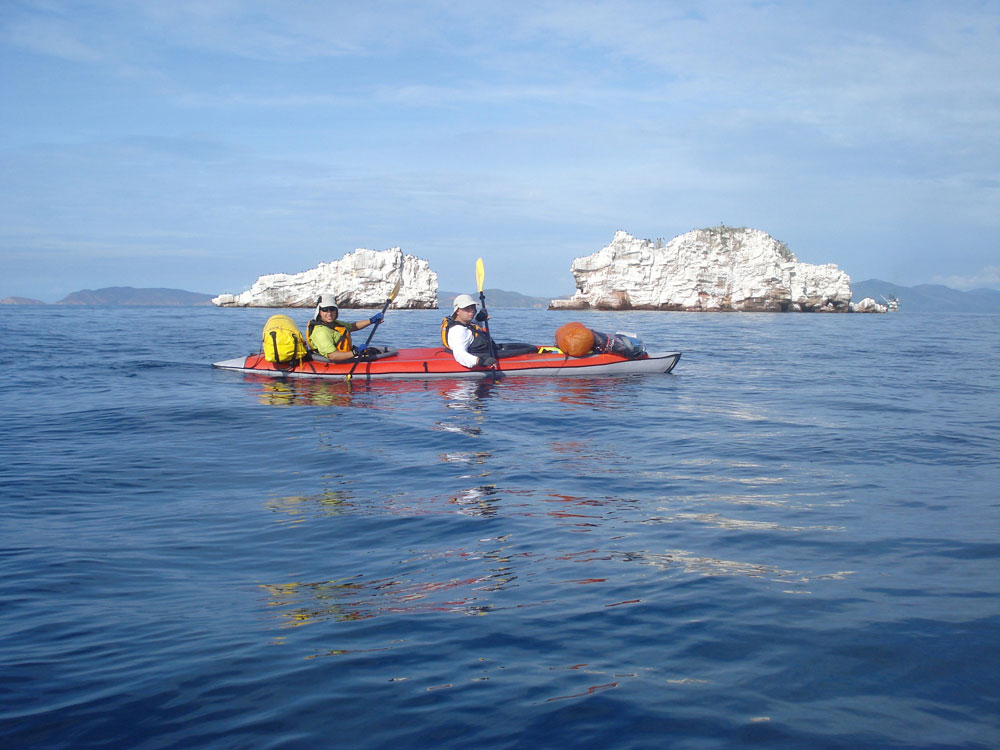 Waterproof clothing for kayaks
For maximum protection, most brands offer waterproof clothing. These garments are designed to withstand even the most challenging conditions and are suitable for a wide range of water sports practices. They are made of ripstop and nylon fabric and PU coated for maximum comfort and waterproofing. Some of the top models have adjustable latex or neoprene sleeves and are completely waterproof even in the event of overturning.
Textile accessories for kayaks
In order to complete your equipment to protect you from the conditions, it is necessary to cover the extremities of the body. Hands and feet are the most sensitive parts of the body to cold. In the event of extreme cold, the body primarily irrigates vital organs to the detriment of others. This results in a decrease in blood flow to the extremities. For these reasons, it is necessary to take care to equip yourself with gloves and slippers. Not only will they protect you from temperature drops but also from shocks. Shoes or boots are also very practical if you have to walk short distances or get into the water in rocky areas.