Fortunately, the kayak shoe is there to warm our extremities when the cold reminds us! Originally, the first kayaks invented by the Inuit were intended for use in freezing water. So it was very cold on board and covering up was not an option. The democratization of kayaking has made it possible to sail in warmer waters, to the point that one would almost forget that it can be cold in a kayak.
Types of kayak shoes and booties
There are two main families of foot protection accessories: thermal protection and physical protection. Generally these protective equipment are made of neoprene.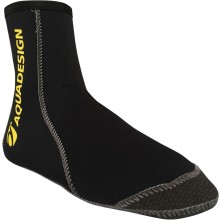 Kayak shoes
The sole purpose of kayak booties is to maintain a local environment with a sufficient level of heat to keep feet safe from the cold. For this purpose a small amount of water enters the shoe. On contact with the skin, the water heats up and creates this favourable environment that keeps the feet warm. It is simply necessary to limit the circulation of water inside the shoe because too rapid a renewal of the water would prevent the water from heating up and cancel the action of the shoe.
The thickness of the kayak shoe must be adapted to the conditions encountered: the colder it gets, the more thickness you look for. Conversely, the hotter it gets, the more we look for physical protection but not very thermal.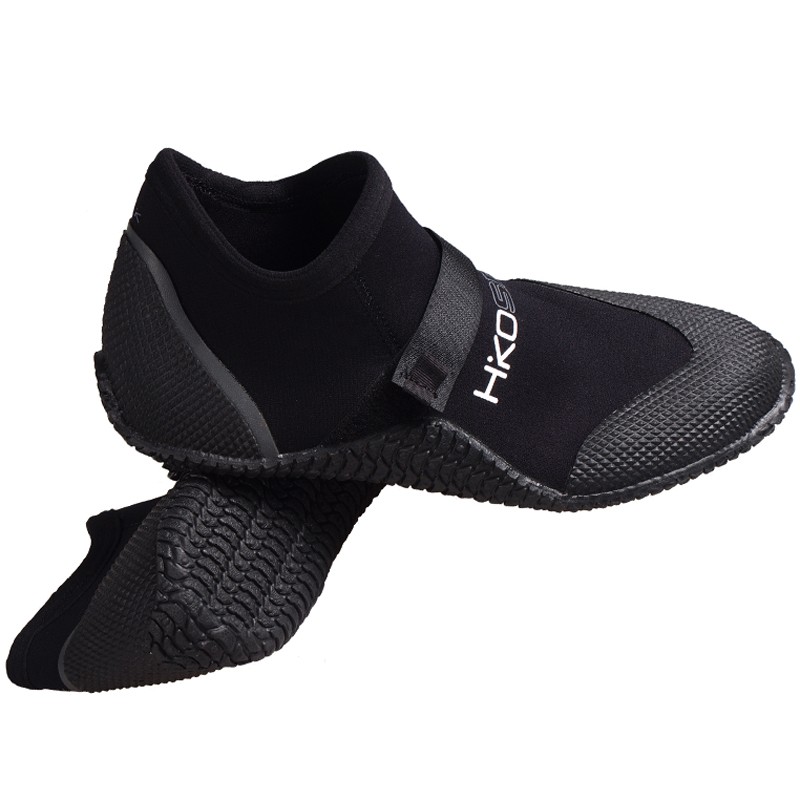 Kayak boots
Booties have a second use: in addition to protecting from the cold, they protect the feet from knocks, scratches and other inconveniences (sharp shells, hooks, urchins, etc.) because they are equipped with a real sole. They will therefore naturally be used in hostile environments: in white water, by the sea with rockfill, etc. In fact, they are non-slip in almost all cases. Here again, there are several thicknesses to adapt them to the temperatures encountered.
In any case, kayak boots and booties are very useful protections, whether in winter or summer. Depending on the season and therefore the temperature, they can be chosen in different thicknesses, but also in amounts or simply adjusted like shoes if you are only looking for physical protection and not thermal protection.