For a company that knows how to do everything in terms of inflatable nautical products, the Aquaglide inflatable kayak occupies a central place in the activity of this brand. In short, we find the same quality (known and recognized) on inflatable kayaks as on the brand's buoys, fun toys and other giant structures. Solidity, quality of finish: these are two words that perfectly describe the Aquaglide inflatable kayaks!
Aquaglide, a brand touches everything
In any case, Aquaglide is one of the heavyweights in the water sports and leisure equipment sector, specialising in inflatables. Buoys, inflatable platforms, floating play structures for amusement parks, paddles or inflatable kayaks: Aqua Glide manufactures and markets a whole range of products whose quality has made them famous.
There are two main product ranges: the Aquapark and the inflatable kayak.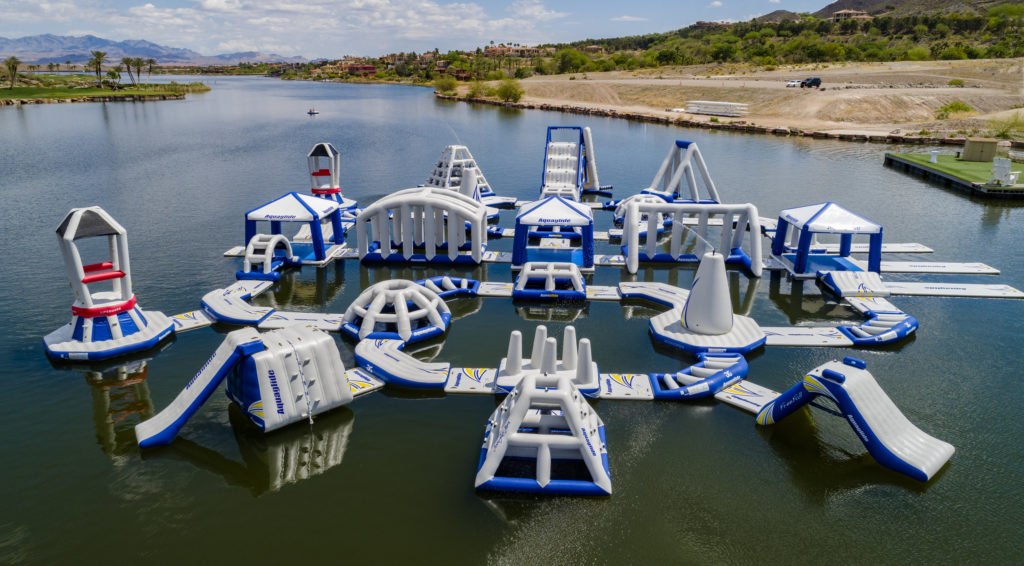 Inflatable aquatic parks
Rather reserved for professionals, local authorities or yacht owners, this range of high quality products is being sold at a golden price! Reaching willingly several hundred or even thousands of euros for a simple structure, this range of products that can be combined with each other is a delight for children and adults alike. You can find everything: climbing walls, slides or simple rest platforms! Finally this quality oriented range offers a maximum of fun! The only problem: owning a 15 by 15 meter pool is not within everyone's reach!
Aquaglide inflatable kayaks and SUPs
If Aquaglide is an essential heavyweight when it comes to inflatable platforms and games, the same goes for kayaking! Nevertheless, only the paddles are a little out of the question: Aquaglide is not a reference brand in the inflatable paddle sector. However, on the other hand, it is difficult to mention the KG (inflatable kayak) market without mentioning Aquaglide and its boats! Without positioning themselves on the entry-level segment, Aquaglide inflatable kayaks are available at an affordable price. In addition, quality is not to be outdone and each of the 15 boats in the range differs from the others by its own specificity: use, number of passengers, structure, presence of a floor, a cover or not, etc. Anyway, there is an Aquaglide kayak for everyone and for every activity!
The Aquaglide range of inflatable kayaks
15 different boats make up the Aquaglide inflatable kayak range:
Fishing boats:
Blackfoot Angler 125 HB and 110 HB, high pressure bottom fishing models, stable and rigid, they are perfect for sitting or standing fishing!
Whitewater boats:
Klickitat 95 HB and 125 HB: boats perfect for the river, the white water (class 2) does not scare them with its high-pressure bottom and particularly strong structure. Also effective on still water.
Touring boats:
Chelan 120 HB, 140 HB and 155 HB XL: hiking kayaks, super efficient thanks to excellent heading stability and a high-pressure bottom that ensures good gliding. However, they are still handy enough to be used for short walks.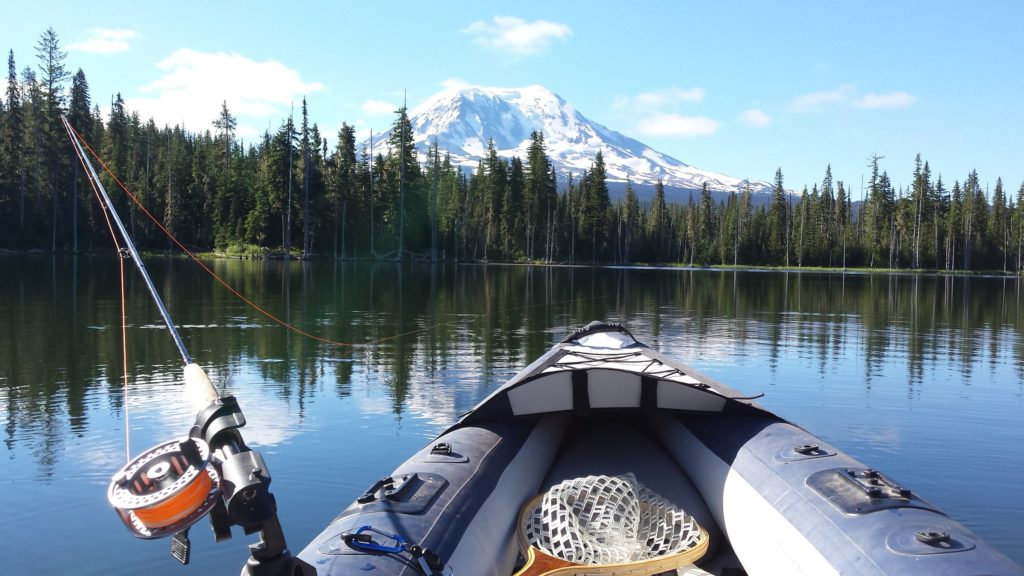 The versatile inflatable kayaks:
Columbia 110, 130 and 145 KL: versatile kayaks par excellence, they are ideal for short hikes, ideally on calm water. Accessible to all because they are very stable, these boats are suitable for beginners as well as more experienced sailors. Possibility to hike long distances with the 145 XL
Coastal kayaks:
Yakima and Rogue 100: these boats are perfect for initiation and small discovery outings: they are on the one hand very stable and on the other hand resistant. Therefore, they are the cheapest boats in the range
The kayaks walk/performance:
Un must! Chinook 90, 100 and 120 XL: available in three lengths to go from 1 place to 2+1 places, this boat can be used in river, sea or lake! Particularly effective in sliding, it remains stable, which allows it to be used in a wide range of conditions. In short, an excellent compromise between manoeuvrability and directionality! A must!
It should be noted that Aquaglide boats are equipped with 600D covers that make them highly resistant to abrasion and protect them from UV rays. The size of the cover varies from one model to another depending on the intended use. However, a smaller cover protects less well but dries faster than a larger one.
What about Aquaglide inflatable kayaks?
In conclusion, more attractive than their Gumotex competitors, who are often blamed for a "sausage" aspect, the Aquaglide inflatable kayaks are however a little bit smaller than their Czech competitors. Nevertheless, they are extremely well placed in terms of quality/price ratio and offer a very wide range of applications. So if we can compare them to Gumotex boats in terms of strength, we can also compare them to the Advanced Element brand, whose models are very similar to those of Aquaglide. Nevertheless, we will remember the quality of finish and the solidity of the Aquaglide inflatable kayaks that make them good products, well placed in a highly competitive market.